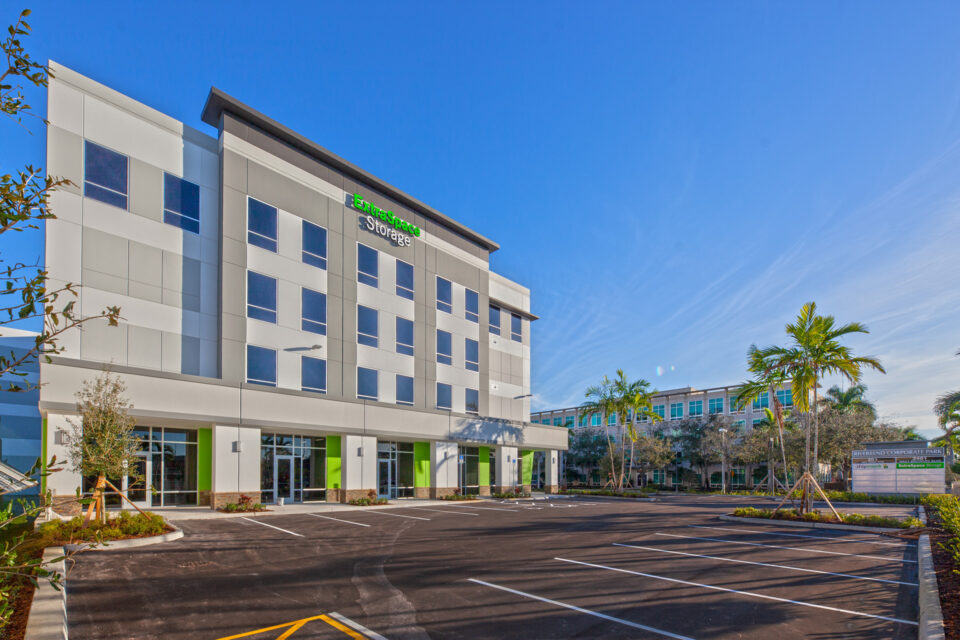 A recently completed Extra Space Storage facility in Fort Lauderdale traded for $35.02 million.
The price reflected on the deed filed in county records was $17.4 million, but officials with seller Hernandez Development listed the actual price as $35.02 million, or about $375 a square foot of leasable space.
Riverbend Storage Property LLC, managed by Alex Hernandez of Fort Lauderdale-based Hernandez Construction in partnership with Dev Motwani of Fort Lauderdale-based Merrimac Ventures, sold the 132,848-square-foot self-storage facility at 2401 W. Broward Blvd. to Prime Storage Riverbend LLC, an affiliate of Saratoga Springs, New York-based Prime Storage Group. Fidelity Bank provided a $19 million mortgage to the buyer. Real estate data firm Vizzda confirmed the buyer and seller information.
The four-story building includes 5,168 square feet of ground-floor retail space that was recently listed for lease. Hernandez Development said the 886 storage units in the building are 83% leased.
Virginia-based Storage Acquisitions Group brokered the deal.
"We are excited to see that our vision set a record in the market as a result of our hands-on management approach, deep comprehension of self-storage administration, and efficient delivery of development and construction solutions," Hernandez said.
The facility was built on the 1.76-acre site just west of Interstate 95 within the last year.
Many experts say Florida is among the top markets in the nation for self-storage.
According to RentCafe, there were 4 million square feet of self-storage space in the pipeline in South Florida in 2022, a 30% increase over 2021 deliveries. There are 40 million square feet of existing self-storage space. Rents have surged 17% over the past 12 months, with an average cost of $168 for a 10-by-10-foot unit.
South Florida has the fifth-most self-storage construction in the nation.
Read more online at: https://www.bizjournals.com/southflorida/news/2022/11/11/new-self-storage-facility-in-fort-lauderdale-sold.html